Combine Terms
Once you identify the terms (keywords or descriptors) applicable to your question or topic, put them together with Boolean operators such as AND (for more precision in your search), OR (to enlarge the pool of results when more than one situation is concerned), or NOT (to exclude possible elements that might jeopardize quality for quantity in your results. (Be careful using NOT though, as you may exclude useful results!)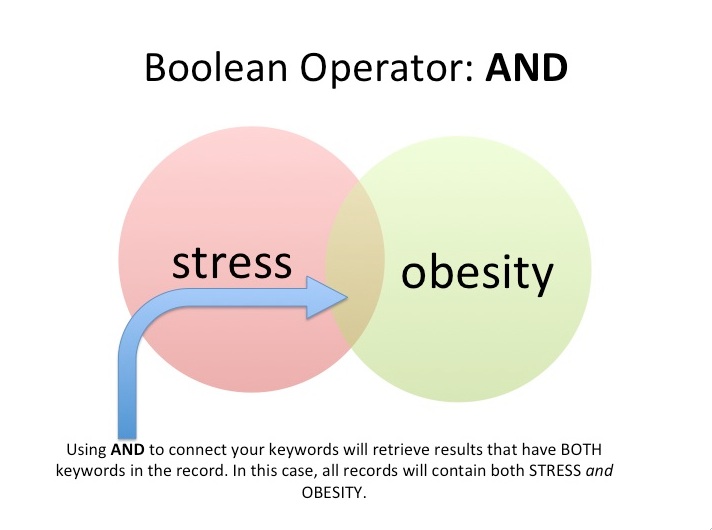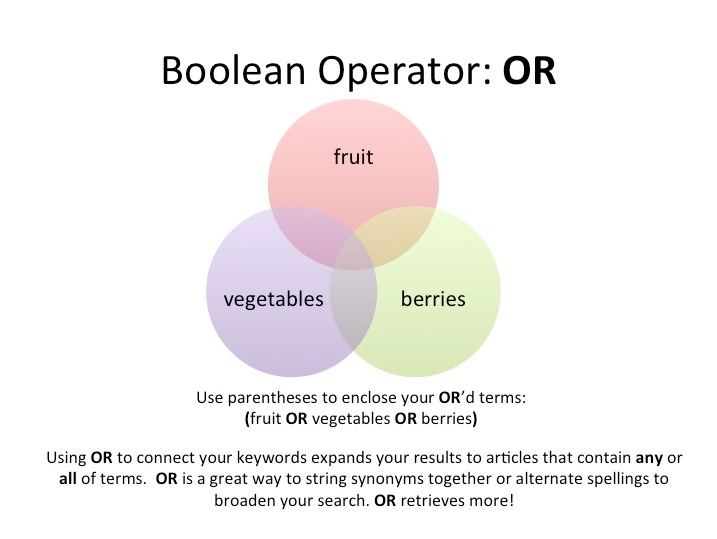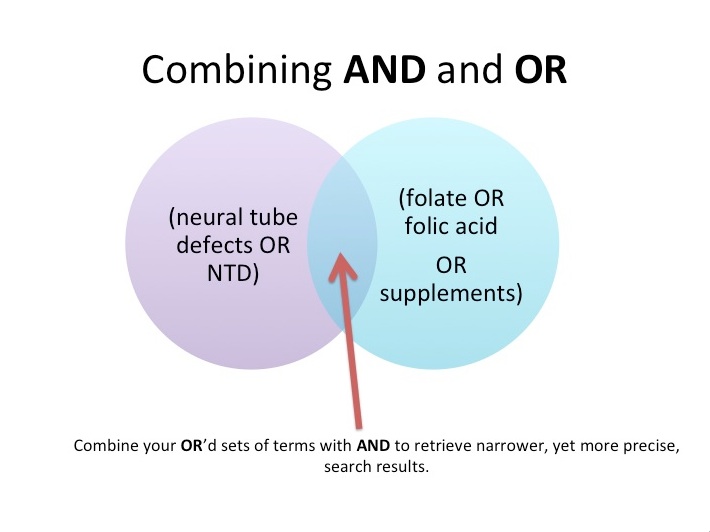 For example, if you are interested in researching heroin and harm reduction methods your terms might be:
Heroin

Opioids

Narcotics

Injection drug users

IDU

Heroin users

Substance abuse

Heroin dependence

Heroin addiction

Substance related disorders

Harm reduction

Risk reduction

Needle exchange

Prevention & control

Rehabilitation
And your broad search might look like this:
Heroin AND harm reduction
Or a more complex search:
(Heroin OR injection) AND (addiction OR abuse) AND ((harm OR risk) AND reduction)
Going back to our prisons and HIV topic, a search to exclude any results about injection drug users would look like this*:
(prisoners NOT intravenous drug users) AND HIV
(*However, remember any articles that contain BOTH prisoners and intravenous drug users will be excluded from your results because we specified that we do not want the term injection drug users to appear in the results at all!)
Tip: Each database has its own thesaurus to organize articles on certain topics. Take a look at the database's thesaurus to see if it uses a different term if your search does not yield enough results on your topic.
Tip: Put quotes around search terms that are phrases (contain more than one word). For example, placing quotes around "Mediterranean diet" will locate articles for you in the databases containing the phrase "Mediterranean diet" and should weed out all the articles where those words appear separately from each other (for example, an article about trying to be on a diet while on a cruise ship on the Mediterranean Sea!).